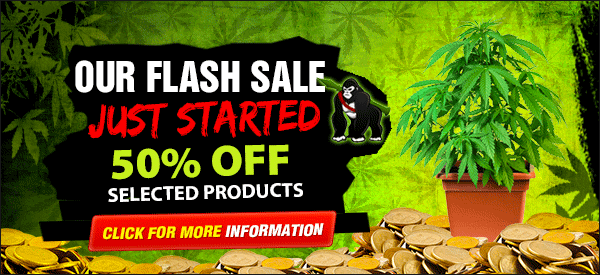 Big G's got you covered with your Black Friday deals.
Want to only pay half price for some smoking-hot beans? Now's your chance!
For a limited time (as in right now) and only while supplies last, you can get up to 50% off every cannabis seed on this page: Gorilla Offers
Don't forget – if you pay by bitcoin, we'll slash those once-of-a-lifetime prices by another 17%. Crazy, right?
If you see something you want, jump on it because once these beans are gone, you won't see this kind of deal again. It's going to be total mayhem, a first-come, first-served free-for-all, and you'll kick your own ass if you miss out.
What'cha waiting for? Get in there!
Catch you later,