FROM Thursday 31 Oct 09:00 until Sunday 03 Nov 00:00, UK Time, receive 3 X Auto Monster Mass from Critical Mass Collective Seeds for FREE when you spend over £24.49* on seeds. This special Halloween promo is only available while Stock Lasts!
Please note the Gorilla sends all gift seeds in official breeder packaging. These free seeds are the genuine article presented in Critical Mass Collective Sealed Gift Packaging
All existing free seed deals still apply – this means you can grab loads of beans this weekend when you make an order
Simply make an order during promo time over the value of £24.49* and the seeds will automatically appear in your basket completely free of charge! How's that for a Halloween treat?
The Gorilla Loves Critical Mass Collective and we know you do too. That's why he decided to give away these amazing genetics this weekend. If you check out our website, it costs pure dosh to buy these seeds – but the Gorilla doesn't care about that. He's happy to just give them away as he knows his loyal clan will work hard to spread these genetics all over the word  ..KARMA
*Please note that £24.49 is not inclusive of VAT, Postage or Stealth Fees.
Win 60 Critical Mass Collective Seeds
Big G's scary enough on his own so he skips shopping for a ghoulish Halloween get-up. Instead, he spent that extra time sorting out a special treat for his loyal fans. This year, he ganged  up on Critical Mass Collective to bring to you his most awesome Halloween promo yet. We know you guys absolutely love Critical Mass Collective because we get hundreds of emails every month from customers all over the globe requesting these tidy beans for their humble shenanigans.
The entire CMC crew is a little banged up, but they'll fully recover in plenty of time for New Year's. Before they shuffled off to hospital, they did hand over 50 CMC AutoFems that we'll toss hand out as special Halloween treats. Free seeds include Auto Monster Mass, Auto Mendo Mass & Auto Massasin. Read more about these beans before you enter. We've listed them just below:
Auto Monster Mass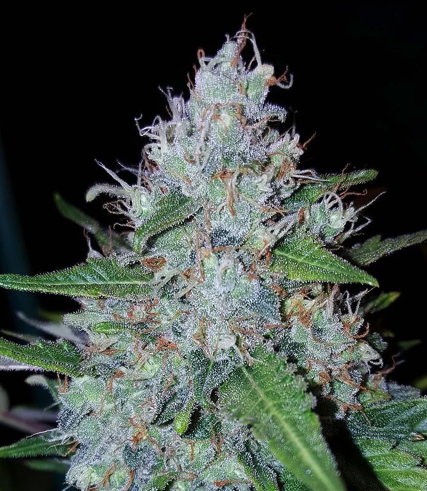 With Auto Monster Mass, the Original Monster Mass and CMC's own Big Bud Auto came together in perfect unison to create a fully autoflowering heartbreaker that'll steal your very soul with both her beauty and her power.
THC can reach an astounding 20%, but what you'll really love is her massive, swollen buds that can come in one of three different colours – neon green, a subtle purple or a ghostlike blue that's downright eerie!
How's that for a colourful Halloween treat? It would most definitely round out our wish list for any holiday! And, Big G is giving them away for free.
Auto Mendo Mass
With Auto Mendo Mass, you get lush purple colours, sweet grape flavours and enough power to blow you away, literally, figuratively and metaphorically!
Well potent for even the finest photoperiod strains, this AutoFem measures in at a full 19% THC with seriously strong, very sedating stones that will calm your nerves while they soothe your body.
This is medical-grade genetics at their absolute best, and without the wait!
How happy would you be if you found this mixed in with your Halloween sweets?
Auto Massassin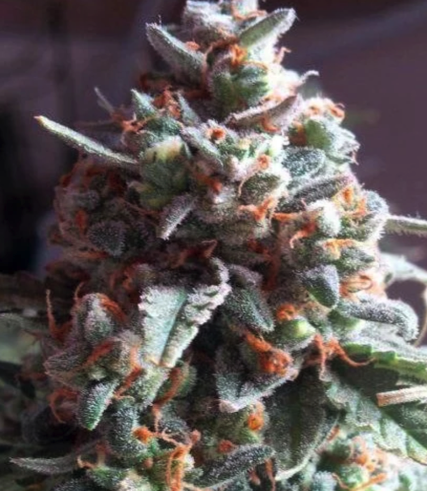 Auto Massassin is easy, forgiving and practically unstoppable once the clock has been set.
No matter happens, the yields get humongous thanks to their Monster Mass & Big Bud parents, going all the way to 450 gr/m2 in just 55 days from seed.
They're like little resin-producing machines – we kid you not! They're seriously sticky and primed for extractions and concentrates.
Fancy some of these for free as a Halloween treat? They would never dare trick you with poor results!
How to Enter!
We are giving away 10 seeds of Auto Monster Mass to each winner so that's a total of 50 Seeds to be won . Enter on any or all to increase your chances of winning!
Facebook: Simply comment on THIS POST and of course give it a like and a share.
RollItUp: Simply comment on THIS POST.
OverGrow: Simply comment on THIS POST.
Percys  Grow Room: Simply comment on THIS POST.
Instagram: Simply comment on THIS POST. Please use #gorillaseeds
BLOG: To enter via the blog post; simply comment below.
Good Luck all, winners will be announced on and around the 04th of Nov.
Why not head on over to Gorilla Cannabis Seeds now and grab some Critical Mass Collective Seeds whilst taking advantage of the Gorilla Halloween discount code DEAD15 for a 15% discount on your order of Cannabis Seeds.
To add the DEAD15 promo code, add any seed to your basket then click "Shopping Basket" at the top right of the screen. Scroll down until you pass all the seed images. Look for green text that says "Got a coupon code? click here".
Click, enter GORILLA15 and hit the "Add Coupon" button.  Your discount will show up when you go to checkout.
PEACE,
BIG G
#GORILLASEEDS