Get little more than a lump of coal in your stocking this year? It's time to splurge on the gift you've really been wanting with Big G's Boxing Day sale. He's going to take 13% OFF SELECT FAST BUDS cannabis seeds. Won't that make 2020 way more interesting?
FastBuds Fash Sale Ended
FROM THIS Day, we'll automatically deduct 13% off SELECT Fast Buds Seeds when you go to checkout. The selection may vary day by day or even hour to hour. No coupon codes or anything else is required.
***Not All Fast Buds Seeds are on sale. Just the strains featured on the sale page. Please use the link above.
This offer won't last long and only applies to stock on hand. We reserve the right to limit quantities and offer substitutions if we sell more than we have in stock.
Any issues with your order? Just get in touch with us via our Support Centre and we'll be happy to help.
Why Fast Buds?
Because Big G's Got a Major Man Crush On These Geezers!
These guys came out of nowhere and have taken the autoflowering scene by storm. They now have some of the most popular AutoFems, bar none! And, this isn't just hype. A fast internet search will show you how many people are getting better results with this gear, even better than when they were running photoperiod genetics. Amaze-balls!
Not only does Fast Buds excel when it comes to speed, potency and unbelievable yields, these over-achievers have packed in a ton of good tastes and smells to boot. The names say more about this lineup than we ever could. How can you pass up on the opportunity to try Blackberry Auto, Cream Cookies Auto or their new powerhouse, Purple Lemonade! You'll kick yourself for not trying these superstars, especially while some of them are 13% OFF!
WIN FastBuds Purple Lemonade!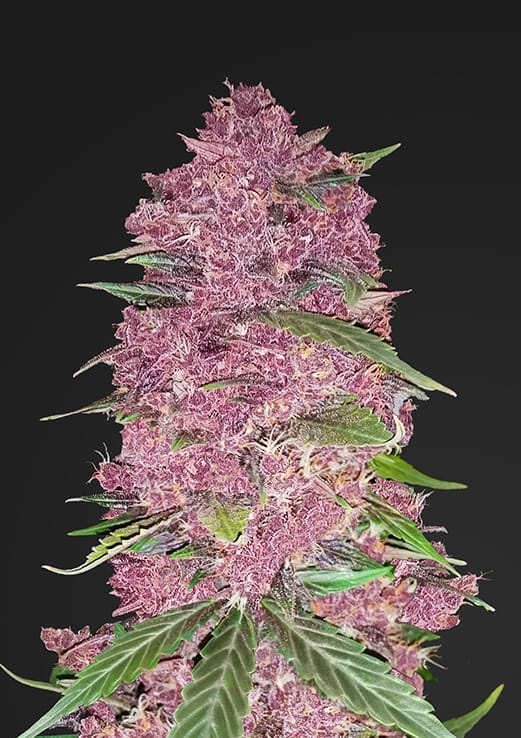 If you've been disappointed by purple strains that didn't turn purple, Fast Buds says you'll be more than satisfied with their new Purple Lemonade Auto
This incredible 70% Indica is genetically purple and doesn't rely on cold temps or nutrients to get that amazing colour!
The taste matches the name with sour citrus on top of sugary-sweet lemon drop candy. You'll literally drool over this fully autoflowering seed!
Win your FastBuds Purple Lemonade Seeds from Gorilla Seeds before they sell out!
How to Enter!
We are giving away  Fast Buds Purple Lemonade 3 Seeds to each winner. Enter on any or all of the following platforms to increase your chances of winning! Winners to be announced on the Saturday 04th January 2020 or thereabouts!
Just Comment on any of the below seven platforms & mention something about this cool strain!
Facebook : Simply comment on THIS POST.
420 Magazine : Simply comment on THIS POST.
OverGrow : Simply comment on THIS POST.
Rollitup : Simply comment on THIS POST.
Percys GrowRoom : Simply comment on THIS POST.
Autoflower.net  Simply comment on THIS POST.
GrowRoom420 Simply comment on THIS POST.
THC Talk Simply comment on THIS POST.
BLOG: To enter via the blog post; simply comment below.
Good Luck all, winners will be announced on and around 04 Jan.
Disclaimer: All free seeds (prize winnings) are mailed to the winner via Royal Mail. If lost in the mail, we will not be able to replace the prizes. Please contact your local postal service for help.
Disclaimer 2: Gorilla Seeds only sells or gives away collectible souvenirs and adult novelty items. It is illegal to germinate or cultivate seeds in the UK and most other countries. We do not encourage, condone or allow any illegal activities.
Happy New Year,
BIG G
#GORILLASEEDS!