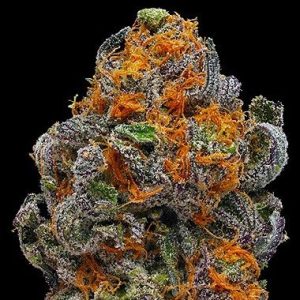 Ken Estes has been selling premium cannabis seeds since 2003 (that's 14 years) and breeding for much longer than that. He's made lots of advancements, but until now, he's stubbornly stuck to regular seeds. And, when you have one of the most popular strains on the planet in your catalog, you can do that.
When we could get our hands on Original Granddaddy Purp, they never lasted long, and it was by far the most requested strain ever – hands down more popular than either Gorilla Glue or Girl Scout Cookies, especially when you consider this Purple Indica has been available for well over a decade. That's because GDP is no fad – she's a solid performer.
Feminized GDP Has Been a Long Time Coming!
Now, Ken has finally crossed the line and produced an entire batch of Feminized Original Granddaddy Purple Seeds. We'll just warn you before you look, the price is pretty high for a 5-pack, but if they stand up to this strain's stellar reputation, it'll be well worth it to avoid any gender identity issues.
Other than a sexual tweak, Original Granddaddy Purp Feminized Seeds should give you all the big, glittery, purple flowers you've come to expect from this strain. The smells and aromas should be just as tempting, the Indica high should be just as strong & relaxing and the finishes should still come in at around 8 to 9 weeks. You will not be disappointed!
You'll Find Lots Of Purple at Gorilla Seeds!
If you can't afford genuine GDP genetics and don't have a mate you can split the cost & the weed seeds with, you can also find an amazing array of Purple Strains that are a little more budget friendly at Gorilla Seeds. Our current favourite newcomer is Purple Envy by Feminised Seeds, but you can't go wrong with Purple Skunk Mass by Critical Mass Collective or Purple Haze by the one & only Positronics Seed Company!
Although we expect Ken to come out with more feminized seeds in the future, we'll still be selling his regular line as long as we can get them – including Original Granddaddy Purp. We know a segment of our customer base loves a regular seed, even if some of the breeders don't.
Buy All Your Purple Strains at Gorilla Seeds – 40% OFF Purple Envy for a Limited Time!