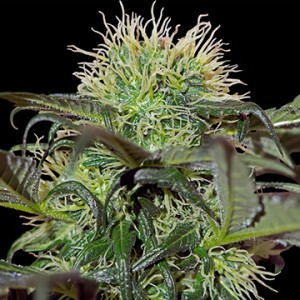 Barney says you can be as Bad Azz you wanna be with their new Bad Azz Kush.
This incredible 100% feminized seed won at the Amsterdam Unity Cup right out the gate, but that's not this killer's only claim to fame. She's filled with shockingly good pre-98 genetics, she's rocking a stellar 24% THC rating & she's named for the one & only Bad Azz, American rapper & esteemed member of DPGC. What better endorsement do you need?
Original OG X Urkel X Afghan Kush
100% Indica – Pure Dank!
700 gr/m2 of Rocky Goodness
55-60 Day Finishes Inside
Note that this cannabis seed has not yet been released for sale to the general public, but rumour has it that The Gorilla may get some of these bad mama-jammas to hand out so his own crew can get crunked Barney's style. Sign up for our newsletter & be the first to know!
For more details, check out Bad Azz Kush on the main Gorilla Seeds site!