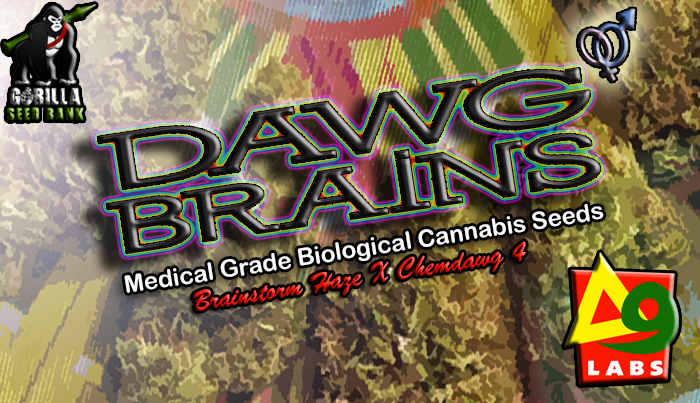 The masterminds behind Delta-9 Labs worked for years in Holland's weed seeds & coffee shop industry before striking out on their own to create a new line of Earth-friendly, medical-grade cannabis seeds.
Today, Delta-9 Labs only works with the best seed producers from around the globe using 100% organic stock and one of the most rigorous seed production regimes we've ever seen. In addition to some trade secrets that we can't share, Delta-9 Labs conducts weekly viability tests to ensure all their beans are fresh, viable and alive when they ship out.
All of this serves one purpose & one purpose only – to assure you, the customer, that you will only receive the highest quality cannabis seeds on the market today when you purchase genuine Delta-9 Labs genetics. This is one operation with a commitment to passion over profit that always shines through in their amazing strains & awesome customer relationships.
Thanks to Delta-9 Lab's incredible generosity, The Gorilla is giving away Dawg Brains, a killer combination of super high-yielding Brainstorm Haze crossed with their killer Chemdawg 4 cut.
All you have to do to enter is like, comment, & share our Facebook page. As usual, we reserve 1 pack of competition seeds for our non-Facebook fans. Comment on the blog below or visit one of our sponsored forums to join in!
If you can't wait for the competition to end to get your seeds, visit the Delta-9 Labs on our site or contact us directly for your very own Dawg Brains.
Competition ends Friday the 15th August
I Can't Believe You're Still Here – Get Clicking Dawg Brain!