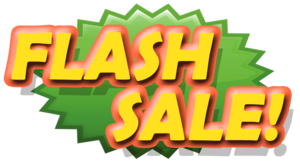 40% OFF Plus Other Discounts Apply – Supplies Limited!
Big G ordered a bit too many of some of our best cannabis seeds. We don't let anything gather dust on our shelves, so his f**k-up is your gain. Right now, you can get these fabulous beans for 40% off their regular price. Plus, we're running a Black Friday sale right now too – that'll get you a little more off if you know how to use a coupon code. Hint, hint!
Supplies are limited. Stock is not reserved until payment is received. And, we reserve the right to limit quantities if you get too greedy.
What's up for grabs? Here's a little sample to wet your whistle:
SFV OG Kush – The best one, direct from the San Fernando Valley
Original Bruce Banner – They're regular, but the real deal with

32% THC

!
King's Kush – A Greenhouse Seeds specialty
You will absolutely never find better prices than these. Get'em while you can!
As always, all cannabis seeds sold by Gorilla Seeds are collectible novelty items suitable for adult souvenirs. Do not germinate or cultivate any of our products.