Big G's got one more surprise in his big bag of tricks this holiday season – a massive 13% OFF SELECT BARNEY'S FARM cannabis seeds. Tell Santa where to stick his coal & treat yourself with a gift that'll keep on giving!
View the Barneys Farm Sale Here
Starting now & ending Christmas Day, we'll automatically deduct 13% off select Barney's Farm Seeds when you go to checkout. The selection may vary day by day or even hour to hour. No coupon codes or anything else is required.
This offer won't last long and only applies to stock on hand. We reserve the right to limit quantities and offer substitutions if we sell more than we have in stock.
Any issues with your order? Just get in touch with us via our Support Centre and we'll be happy to help.
Order Now For Christmas Delivery in the UK!
Order your choice of cannabis seeds in the next few days for delivery by Christmas in the UK. If you live outside the UK, time is running out. Most international orders will not be delivered until after the holidays.
If you're fresh out of cash after all that holiday shopping, scroll down for a chance to win FREE Tropicanna Banana Seeds, Barney's Farm latest release. And, stay tuned for more specials coming up after the holidays. At Gorilla Seeds, there's always something on sale plus a generous supply of free seeds with all qualifying orders.
Remember, no other seedbank gives away more name-brand cannabis seeds for free than Gorilla Seeds!
WIN Barney's Farm Tropicanna Banana!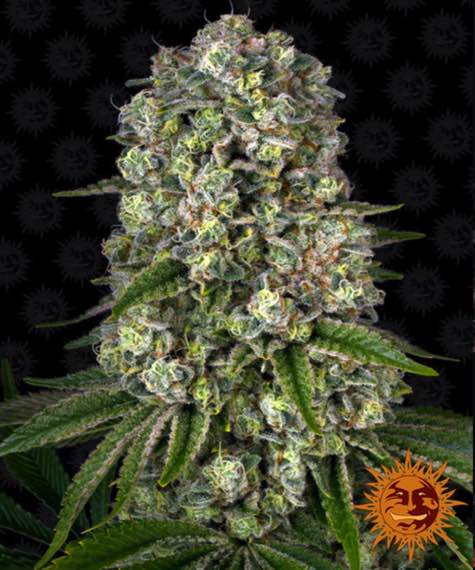 Not only is Barney's new Tropicanna Banana the perfect blend of America's most elite strains, it successfully melds the ultimate in gourmet flavours with raw, unrelenting power!
This 100% feminized seed boasts a killer 25% THC rating but still tantalizes the taste buds with a medley of tropical fruit tastes that dance across the palate like silk.
You won't have any problem picking out strong notes of ripe banana and sweet tangerine!
Win your Tropicanna Banana Seeds from Gorilla Seeds before they sell out!
How to Enter!
We are giving away  Barneys Tropicanna Banana 3 Seeds to each winner. Enter on any or all of the following platforms to increase your chances of winning! Winners to be announced on the Saturday 24th December 2019 or thereabouts!
Just Comment on any of the below platforms & mention something about this cool strain!
Facebook : Simply comment on THIS POST  Winner Adam M Greatorex
OverGrow : Simply comment on THIS POST. Winner ShiskaberrySavior
Percys GrowRoom : Simply comment on THIS POST. Winner :Bob Durban
Rollitup : Simply comment on THIS POST.  Winner : Dewin420
GrowRoom420 : Simply comment on THIS POST. Winner : Nanook
BLOG: To enter via the blog post; simply comment below. Winner : Muhamad X Shanchez
Good Luck all, winners will be announced on and around the 24 Dec.
Disclaimer: All free seeds (prize winnings) are mailed to the winner via Royal Mail. If lost in the mail, we will not be able to replace the prizes. Please contact your local postal service for help.
Disclaimer 2: Gorilla Seeds only sells or gives away collectible souvenirs and adult novelty items. It is illegal to germinate or cultivate seeds in the UK and most other countries. We do not encourage, condone or allow any illegal activities.
Happy Holidays,
BIG G
#GORILLASEEDS!