Autos just got big! Joint Doctor has teamed up with Secret Garden Seeds and created the mother of all autoflowering strains – The Ogre. They crossed Secret Citrus with Durban Poison, carefully selecting the "Bush" and "Skunk#1" phenotypes to maintain stability. The result is one of the biggest, fastest and highest yielding automatics on the planet.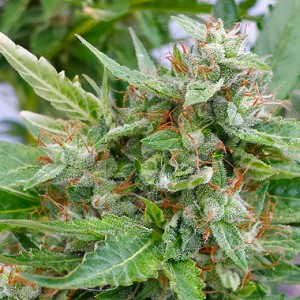 Averaging 1m tall and wide, this massive producer is over in only 77 days from seed. With a knockout head and body buzz, yields of up to 120 gr/m2 and the scent of rotten oranges, Joint Doctor's The Orgre is a must, for everyone. Period!
Fast, Sativa Dominant Automatic
Sweet, Skunky Scent
The Gorilla loves The Ogre's accelerated growth pattern, something we've never seen in an auto before. Its slightly longer lifecycle gives her more time to produce a massive branch system to hold all the heavy nuggets until harvest.
Ideal conditions will produce the best results, but no matter where you place this beast, a monster will be created.
Create your own monster with Joint Doctor's The Ogre. Available from Gorilla starting at a tiny £19.99 for a 3 pack of 100% feminised seeds.
Another Monster Created By The Masters- Don't Wait, Buy Them Now!