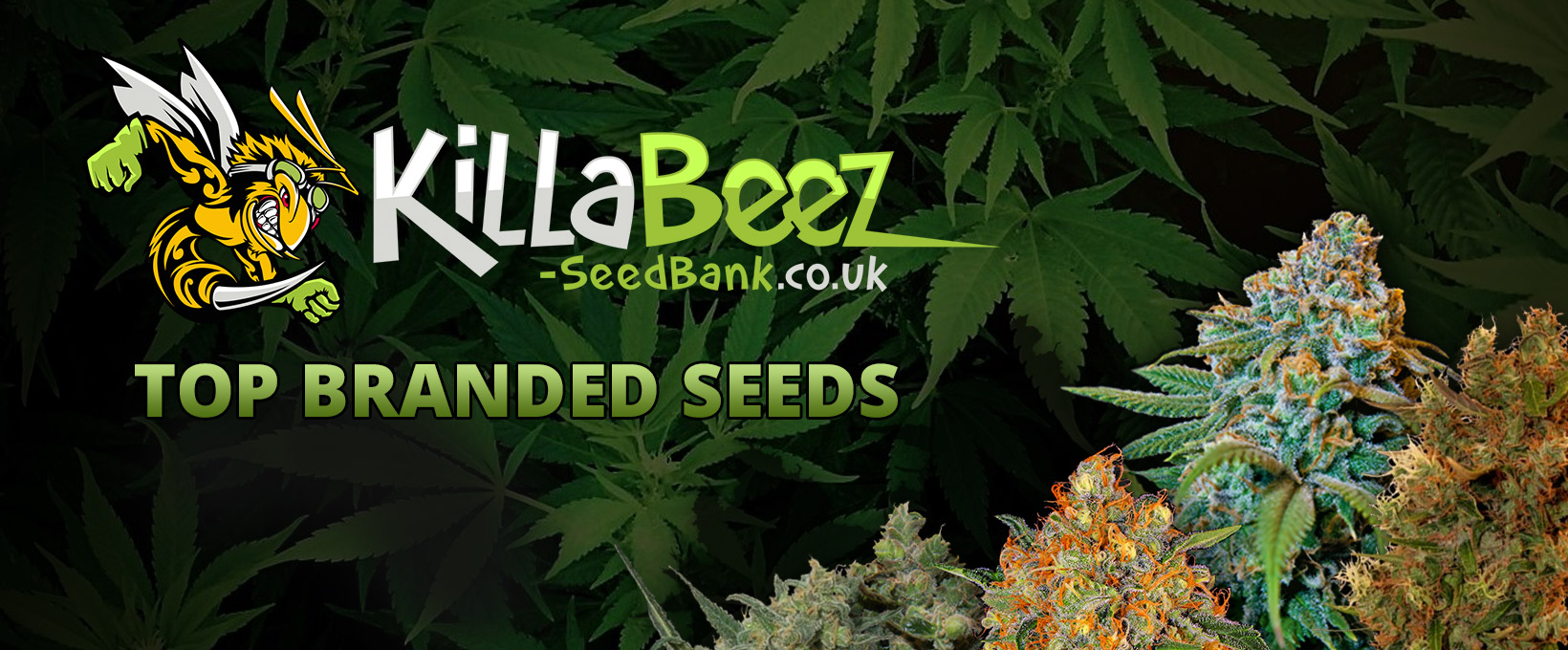 Big G has a new friend! That little bee stung him on his fuzzy bum then dragged him over to KillaBeez Seedbank for a full afternoon of toking and shooting the sh**. Warm feelings and lifelong friendships quickly ensued.
KillaBeez Seedbank is a new UK startup. They're not much competition for Gorilla Seeds yet, but we see it coming. You know what we say? A little healthy competition never hurt anyone.
From what we understand, KillaBeez plans to keep things small, carefully curating each strain they add to their site. That doesn't mean they won't have any old classics; it just means they won't put up a bunch of crap that no one wants to buy or even take for free.
If you'd like to get a feeling for their taste in seeds, check out their Top 10 Autoflowering Seeds of 2020 post. We agree with most of their picks, but we can think of one or two we like better. How about you?
They're also copying Big G and giving away free seeds on their blog and social media pages. Before you know it, they'll be on the forums too. We can't be too mad about that. Imitation is the biggest form of flattery after all.
So, KillaBeez Seedbank is definitely one to watch, but we don't think they'll replace Gorilla Seeds as the UK's most trusted source for cannabis seeds anytime soon. If they come close, we'll definitely step up our game, and that will be a good thing for you, our customer!
Go give our new friends KillaBeez Seedbank some love – just remember to come back to Gorilla when you're done!