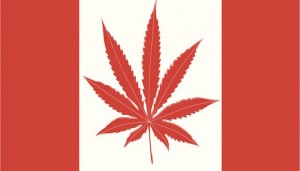 "While this plan challenges the status quo in many countries, we are convinced it is the best way to protect our youth while enhancing public safety."

On April 20th 2016, Canadian Health Minister, Jane Philpott, brought the news which every Canadian expected – LEGALIZING MARIJUANA. It's becoming more commonly accepted that weed is now necessary rather than irresponsible or radical, with 68% of the Canadian population supporting the legalization.
Canada's plan is to introduce the legalization of marijuana for spring 2017, whilst also regulating it at the same time. The plans will empower the government to responsibly control the cannabis market, switching the power from organised criminals, to whomever the government wish. Importantly, the legalisation minimises the risks that cannabis possesses – with the highest risks typically belonging to the sale and production. "To really be tough on drugs, the government must take control of them."
Philpott really touched the hearts of the people by talking about her personal experiences with patients battling drugs as a doctor. She spoke about witnessing people 'suffer the devastating consequences of drugs, drug-related crime, and ill-conceived drug policy.' Philpott argues the law will 'ensure marijuana is kept away from children and will keep criminals from profiting from its sale'.
On the same day of this announcement, the Angus Reid Institute ran the poll which showed 68% of Canadians would like to see marijuana legalized.
The Canadian government acknowledge that 'it's impossible to arrest our way out' of drug abuse which suggests what people have assumed – it costs too much financially to be arresting people possessing marijuana.
The Liberal Governments website comments on the trades underlying issues.
"Arresting and prosecuting these offenses is expensive for our criminal justice system. It traps too many Canadians in the criminal justice system for minor, non-violent offenses. At the same time, the proceeds from the illegal drug trade support organized crime and greater threats to public safety, like human trafficking and hard drugs."
This is an exciting development in the ongoing argument over cannabis. Who knows what will be next? Let us know what you think…