With an extremely quick 48-day finish, she's not an Auto – but only because YOU flick the flower switch! Armed with High THC, powerful kick and a 1:20 chance of getting the killer Cherry Phenotype– AK48 is a no brainer for this fruit loving Gorilla.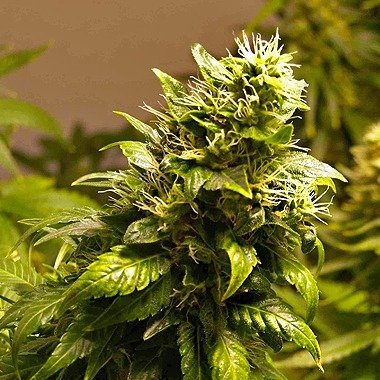 Surrender to its warm, relaxing buzz. Perfect for combating stress and anxiety, AK 48's fruity pine scent will leave you waving the white flag.
Indica/Sativa Hybrid

Fast 48 Day Finish

Killer Cherry Pheno
Nirvana Seeds AK-48's 500 gr/m2 (SoG) yields give you plenty of ammo, but she's not bulletproof, so treat her right and her rock hard buds will outlast any siege.
Available in 10 packs of regular seeds at £14.99 or give into your desires & get the 100% feminised version for £21.99 per 5 pack or £38.99 for the 10 packs.
Arm Yourself With Nirvana Seeds AK-48 – Surrender to The Cherry Pheno Hunt