Aurora is the Latin word for sunrise and the Roman goddess of dawn. This F1 hybrid of a pure Afghan crossed with Northern Lights have given this goddess not only her dazzling name but her massive colas and sticky covered dense buds.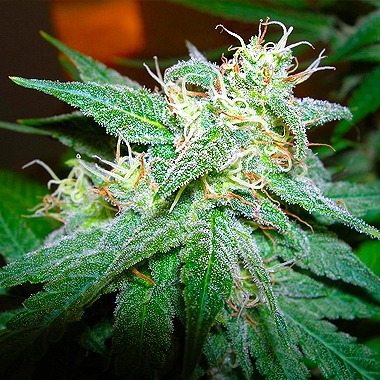 Take a seat and watch the spectacle as these feminized & regular seeds explode! Aurora Indica is without a doubt Nirvana Seeds strongest F1 Indica Hybrid – with all that sticky bud, atmospheric high and fruity taste this Gorilla just worships.
100% Feminized & Regular Seeds
Fast F1 Indica Hybrid
Nirvana Seeds Strongest Strain
She's short, a sun worshiping goddess and quick for such a large producing Indica. In only 7-10 weeks she'll give you more than just a great show!
Feminized seeds are an awe-inspiring £21.99 for 5 and £30.99 for 10 pack or you can get 10 regular seeds for a mere £14.99. At these prices, you can't afford to miss this F1 hybrid.
Grab Aurora Indica Seeds Today – Sit Back and Enjoy the Show!