This Super Skunk comes with its own warning – USE A QUALITY FILTER! Don't even think of buying Nirvana Seeds Super Skunk for a stealth setup. Her pungent parents Skunk #1 and Special Skunk have created a proper little stinker with an eye watering aroma of heavy fuel.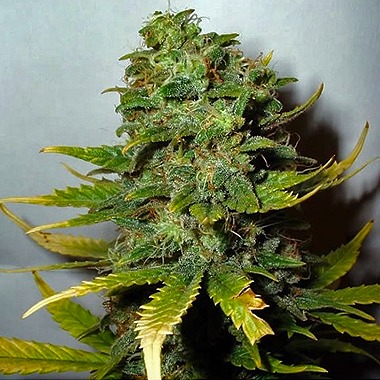 A potent F1 hybrid, she gives a Sativa-like Head trip plus a long- lasting body buzz just like you'd expect from an Indica. In only 8-10 weeks she'll give out impressive amounts of super strong, rock hard buds.
Filter Busting Power
F1 Hybrid of Skunk #1 and Special Skunk
8-10 week – High Yields
Mixed Indica – Sativa Effects
Available from a super low £14.99 for a regular 10 pack and £21.99 for a 5 pack of 100% feminized seeds, this little stinker is hard to beat!
Grab your Nirvana Seeds Super Skunk Now at Gorilla and Stink out Your Own Jungle!