Fall for the bait? The Gorilla doesn't blame you – she's a real alluring honey for sure and that sweet skunky scent makes this Sativa dominant girl irresistible. One whiff and SNAP! You're snared in her sticky buds like a trichome booby trap.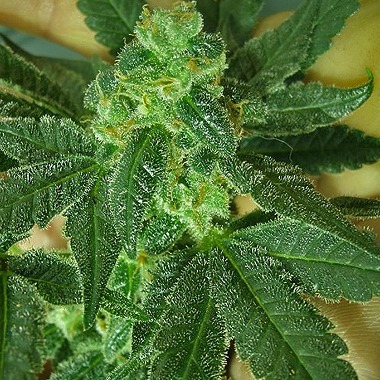 A new generation of Sativa heavy hybrids, Nirvana Seeds Venus Flytrap is an upgrade of the 70s classic Skunk with an unmistakable punch of Diesel and enough power to fuel the longest ride – making her a modern classic.
Modern Powerful Sativa
Extra Sticky Resin
Classical Skunk Hybrid Upgrade
A bit taller and a bit faster at finishing than other Sativa hybrids , her energetic, active buzz will catch you hook, line and sinker time after time.
Get Nirvana Seeds Venus Fly Trap for a temptingly low £14.99 for 10 Regular Seeds or a seductive £21.99 for 5 100% feminised seeds.
Don't Get Caught in a Trap, Buy Your Seeds From Gorilla and Avoid Being Bushwhacked!