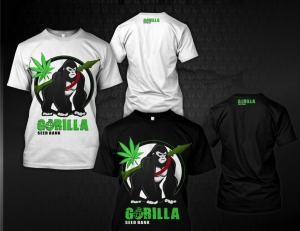 T's have been requested more than any other freebie and Big G has finally got off his big hairy bum & done something about it. We're expecting record-breaking demand for these bad boys!
Check 'em out! The white is nice, but how cool is that neon green on black?
Our first run of Gorilla T's will be available in all sizes from S to XXL, but the total we have to hand out will be limited to only 1000.
More details & exact dates will be coming soon, but the rumor is you'll need to spend at least 60 gbp & enter a special promo code to get your mitts on these awesome threads.
If you've been a loyal customer, keep an eye on your inbox – our best mates get first dibs!