An exacting 50/50 Indica/Sativa hybrid, Black Jack is a little stunner and a medical-grade strain. She has an energetic, clear headed buzz – perfect for this Gorilla's 'pick me up' on even the blackest of days.
High Quality – Medicinal Power
Massive 700 gr/m2 average yields
An Exacting 50/50 Sativa/Indica
9 Week Flower period
She knocks out an amazing 700gr/m2 on average!! Sweet Seeds Black Jack's unique 50/50 mix of Sativa and Indica genes gives Black Domina's highly resinous, giant, sweet smelling buds that uplifting church incense smell from her Jack Herer roots.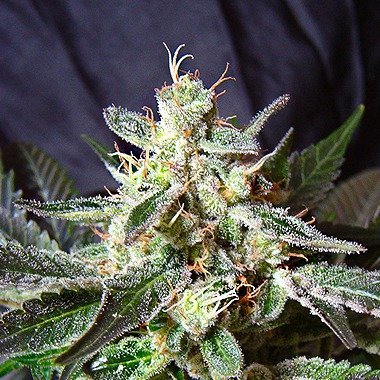 We're not bluffing – buy Black Jack quick from Gorilla Seeds and beat the dealer at an Ace £17.99 for 3 seeds, £28.99 for 5 and £50.99 for 10! You've no chance of going bust.
Play Your Cards Right & Beat the Dealer Now with Your Own Pack of Black Jack Seeds!