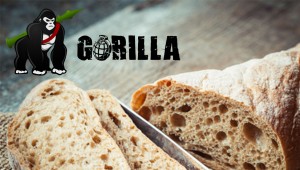 Yeast is all around us. It's in the bread we eat, the beer we drink & so much wild yeast is floating in the air that you can create a base for sourdough bread just by letting your ingredients sit out for a day or two. Now, scientists have found a way to turn this ubiquitous, single-celled organism into a THC-making machine!
Don't get too excited – not any pack of baker's or brewer's yeast will do the trick. You need a genetically modified version of the Pichia pastoris strain that's typically used in research & bioengineering projects.
WHY: Natural THC produced by yeast would give researchers & patients a cheap, consistent & affordable source that's better than synthetic THC and doesn't involve all the complicated legal restrictions that come with cultivating cannabis. Researchers are also using yeast to produce CBD as well as a variety of other cannabinoids, terpenes & opiates.
HOW: You can go as in-depth into the research as you want by reading the actual study & what the New York Times had to say, but we've summed it up for you: Scientists have added DNA from other organisms to yeast (yes, they're GMO) so that they produce the same enzymes as cannabis plants. Then, they feed them the precursor to THC (cannabigerolic acid). Next, the yeast use the previously mentioned enzymes to turn those precursors into actual THC. The goal is to continue modifying this yeast strain until the process starts with feeding simple sugars to the yeast, just like making alcohol.
WHERE IT IS NOW: Right now, scientists can only squeeze miniscule amounts of THC & CBD from large quantities of yeast, but they're hard at work and progress is being made at an astounding rate.
WHERE IT COULD GO: They're not there yet, but this could be the first step to large-scale, industrial cannabinoid production. When you consider how much cured bud goes into a single dose of Rick Simpson Oil or how much CBD an epileptic child may need to live symptom free, a cheap, readily available source or medicine that insurance would most likely cover could be a godsend, a literal life saver, for those who are in dire need but don't have access or funds to get the treatment they need. On a lighter note, this could also be a cheap source of dabs for poor stoners if recreational cannabis is legalized on a widespread basis.
The Gorilla's Thoughts: Cannabis is, and always will be, an all-natural product where the sum of the parts will never be equal to the whole. Lab-produced medicines have their place, and we applaud these researchers for work that could alleviate suffering, save lives and improve the quality of life for millions around the globe.
However, yeast, no matter how glorious, will never take the place of the magical herb known as cannabis that has served the needs of humankind throughout history. We'll keep our flowers, thank you!